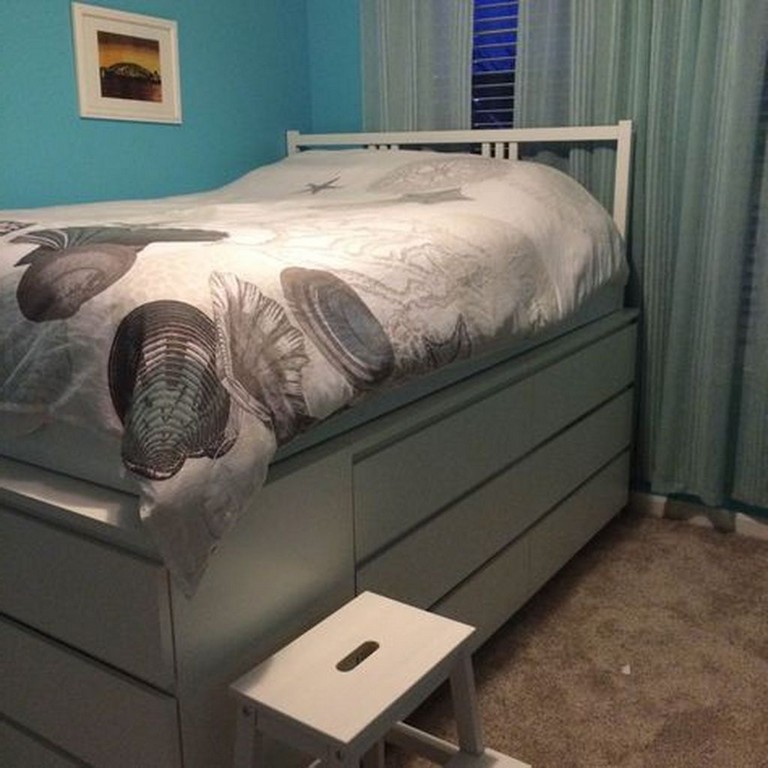 Storage area is really important to have in every home, especially if you have a lot of things to store. Having a designated area for specific items will be ideal. Every little thing in your home should be organized in the right place. This is to ensure that you have a clean and clutter-free home at all times. If you have a small space that won't allow you to have shelves or drawers, you can use the space under your bed to make bed storage.
You will have a tremendous amount of extra square footage to take advantage of. The space under your bed usually isn't utilized anyway, so making it a storage unit won't disturb the function of your bed. You can still have a big bed that is comfortable to sleep on. Store things that you don't need often. Things like suitcases, your sports gear, your tent, some seasonal items, etc. Those items are essentials to have, but too bulky to store in your closet area. The storage under your bed will be a great option.
There are many designs that you can choose to make a storage unit under your bed. You can go with the common practice which is by using pullout drawers or lift up bed. But, your options aren't limited with only just that. Go all out with the design of your bed storage. You can make it into a platform bed. If you have the budget, a loft bed is an excellent idea to have. Though, some buckets and baskets that you slide under the bed will work just as fine.
Don't worry. With all of those additional things under your bed, your sleeping place won't look unpleasant to look at. You can still make it cute and useful. If you want to know how to execute the bed storage area perfectly well, then this article is amazing as your reference. The gallery in this article is filled with examples of how you can make a storage unit under your bed, while still maintaining the beautiful look. Check them out for some inspiration.
image source: pinterest.com